We provide a variety of custom printed ribbon including Satin Ribbon, Grosgrain Ribbon and Cotton Ribbon for packaging, wedding, gift wrapping and so much more.
Why use Custom Printed Ribbons?
We provide bespoke printed ribbons for a range of branding and promotional uses.
Custom printed ribbon is one of the most cost-effective marketing tools you can incorporate into your business. Custom imprinted ribbon is excellent for enhancing packaging, adding an additional high quality effect to products or gifts, advertising, promotion, special event recognition and much more.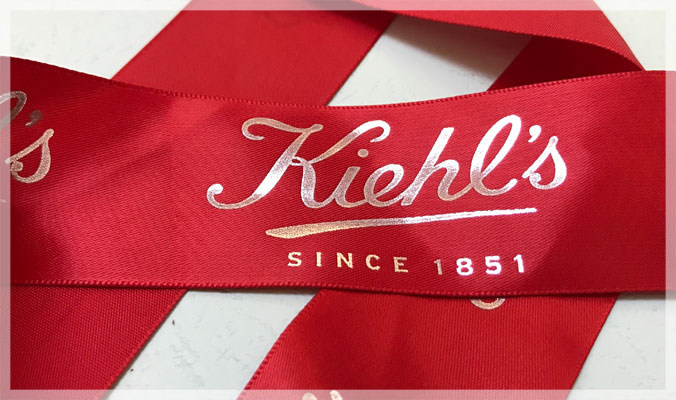 There is a wide range of occasions for custom printed ribbon like Gift ribbons, Flower ribbons, Florist ribbons, Bookmarks ribbon, Tied Bow ribbons, Cake ribbons, Awareness ribbons, Wedding ribbons, Birthday ribbons, Anniversary ribbons, Craft ribbons, Cutting Ceremony ribbon, Corporate Promotions ribbons, Jewelry packaging ribbons, Christmas ribbons, Lanyards, Garment and so on.
Types of Ribbon Available
We can offer a wide range of personalised printed ribbon in different materials. We have a wide selection of ribbons to choose from including luxurious Satin Ribbon, beautiful Grosgrain Ribbon, Cotton Herringbone Ribbon, Flat Cotton Ribbon and so on.
Double Sided Woven Edge Polyester Satin Ribbon, Double Faced Satin Ribbon, Single Sided Woven Edge Polyester Satin Ribbon, Single Faced Satin Ribbon, Sticky Backed Satin Ribbon.
We have a large range of quality polyester satin ribbon in a variety of widths and colours.
Double sided satin "shiny both sides", Single sided satin "shiny one side, matt on the other" .
Cotton Herringbone Ribbon, Cotton Twill Ribbon, Flat Cotton Ribbon in natural or bleached white colors.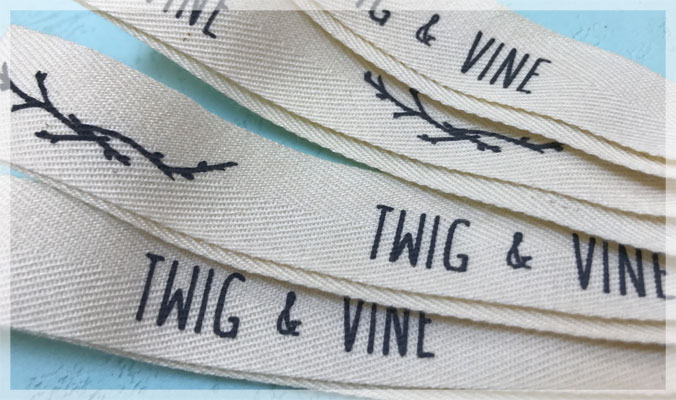 A firm and durable polyester ribbon with a "ribbed" surface and stitched edge. We have a large range of quality polyester grosgrain ribbon in a variety of widths and colours.
Organza Ribbon
Die-Cut Ribbon
Sticky Backed Ribbon
We also offer plain ribbon in a variety of colours and styles.
We can print any ribbon from 5mm to 100mm wide. Contact us for big size more than 100mm width.
1/16″(2mm), 1/8″(3mm), 3/16″(5mm), 1/4″(6mm), 3/8″(9mm), 1/2″(13mm), 5/8″(16mm), 3/4″(19mm), 7/8″(22mm), 1″(25mm), 1-1/8″(28mm), 1-1/4″(32mm), 1-1/2″(38mm), 2″(50mm), 2-1/4″(57mm), 2-1/2″(63mm), 3″(75mm), 3-1/2″(89mm), 4″(100mm)
You can choose from a wide range of our coloured satin ribbon: Black, White, Off White, Cream, Grey, Pink, Hot Pink, Green, Light Green, Dark Green, Red, Dar Red, Orange, Yellow, Blue, Light Blue, Dark Blue, Purple, Gold, Silver, Navy, Chocolate, Lime and so on. Please choose the ribbon colour on our colour charts. Contact us for wide variety of ribbon base colours.
Ribbon Printing Process
We can also offer different printing techniques including Screen Printing, Full Color Printing, Hot Foil Stamping, Puff Printing and Raised Printing.
Custom Printed Ribbons
We provide custom ribbon printing for any logo, text, design that is provided to us. Using a personalized ribbon is a fantastic way to strengthen your brand.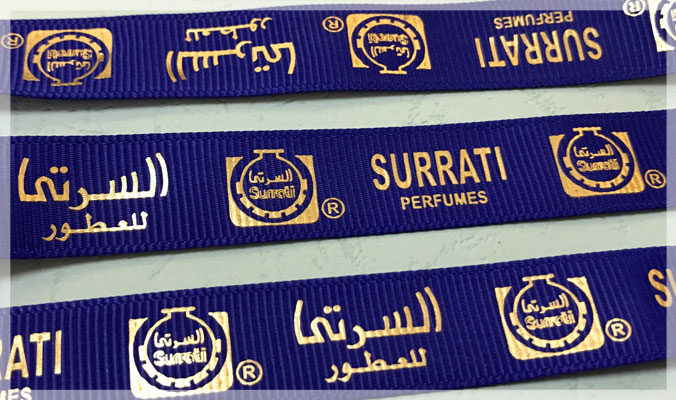 Print colors
Any Colour, PMS Colour, Gold and Silver Color, Foil Printing.
Finishing
On Roll, Sheet (Heat Cut into Various Lengths), Any shape (Straight, Swallow Tailed and Wave etc.).
No Minimum Quantity.
4-6 Working days.
We can cut the ribbons to your needs. Our custom printed ribbon is typically supplied on roll but it can also be supplied in precut and heat sealed lengths for your convenience.
Get a free quote
If you're looking for professional custom printed ribbon, please email us your specific requirements on ribbon type, ribbon color, printing design/colour, ribbon width and total length/quantity.