We supply Embossed Stickers, Blind Embossed Stickers, Embossed Printed Stickers, Metallic Foil Embossed Stickers, Custom Embossed Stickers, Embossed Labels, Hot Foil Stamping and Embossing Stickers.
Embossed Stickers can give any product a luxurious feel. Enhance your image, products or promotions with these elegant, eye-catching embossed labels.
Typical Applications of Embossed Stickers
Embossed stickers are ideal for anniversary seals, announcements, candle stickers, medical labels, cosmetic packaging, wine bottle labels, education industries, corporate logos & products branding, promotional and advertising items, wedding invitations, gift items, special events and so on.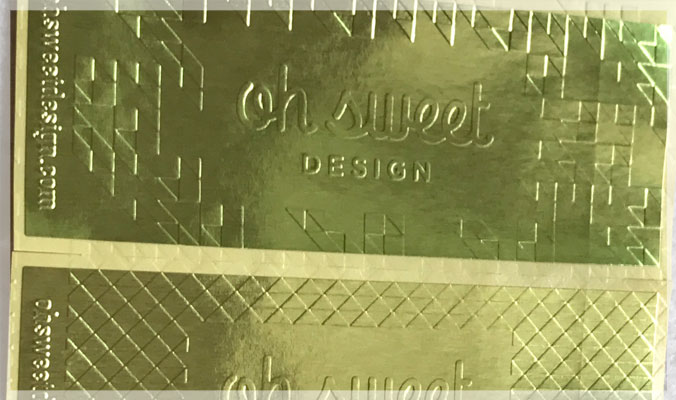 Types of Embossed Stickers
We can do 3 kinds of Embossed Stickers including Blind Embossed Stickers, Embossed Printed Stickers, Hot Foil Stamping and Embossing Stickers.
Blind Embossed Foil Paper Stickers
Blind embossed stickers are created by pressing an image through the back of a label stock, causing the image to rise above the surface of the stock.
The image is molded directly from the label stock without printing or foil stamping so this process is called blind embossing.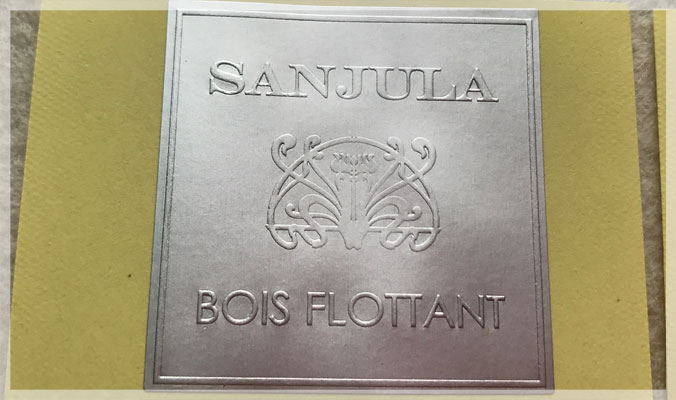 Foil Embossed stickers are rich looking stickers that start with a gold or silver metallic background and are embossed to give the label texture and depth.
Embossed foil stickers are available on a variety of metallic foil stocks including:
Bright Gold Foil Paper
Bright Silver Foil Paper
Matte/Dull Gold Foil Paper
Matte/Dull Silver Foil Paper
For a more complex embossed sticker, printing or foil stamping can be added.
Embossed Printed Stickers
Custom printed your logo on metallic foil paper and embossed, these custom printed embossed stickers will add the perfect touch to any project or event.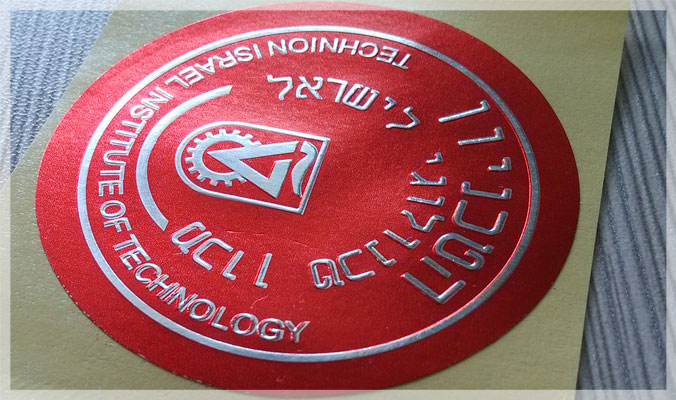 Metallic Foil Stamping and Embossed Stickers
Hot Foil Stamping and Embossed Stickers are created in a special process using heat to transfer metallic foil onto a label stock: Paper, Vinyl, Polyester, Clear Film, PP etc. can give an elegant shine to your custom stickers. This is not a metallic-looking ink but it is an incredibly thin layer of real metal which catch the eye of your customers and give your product an elegant look.
We can offer a variety of colors and shades of hot-stamping foils including Metallic foils / Matte foils: Bright or Dull Gold, Silver, Bronze, Red, Orange, Black, Blue, Green, Yellow, Purple, Pink, Holographic, Rainbow and other foils.
Please contact us to learn more about custom embossed stickers or request a free quote.