Custom Printed Polycarbonate Stickers, PC Stickers, Lexan Stickers, Screen Printed Polycarbonate Stickers, Velvet Textured Polycarbonate Stickers, Brushed Polycarbonate Stickers, Transparent Polycarbonate Stickers, and Polycarbonate Warning Stickers.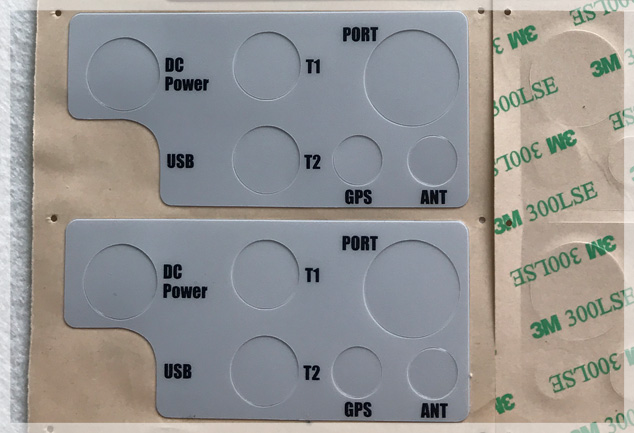 Polycarbonate Film Type
We provide a wide range of Polycarbonate Stickers that are manufactured from premium quality Lexan polycarbonate including:
Clear Glossy Polycarbonate Film
Velvet Textured Polycarbonate Film, Fine(Matte) Textured Polycarbonate Film
Matt Black Polycarbonate Film
Brushed Polycarbonate Film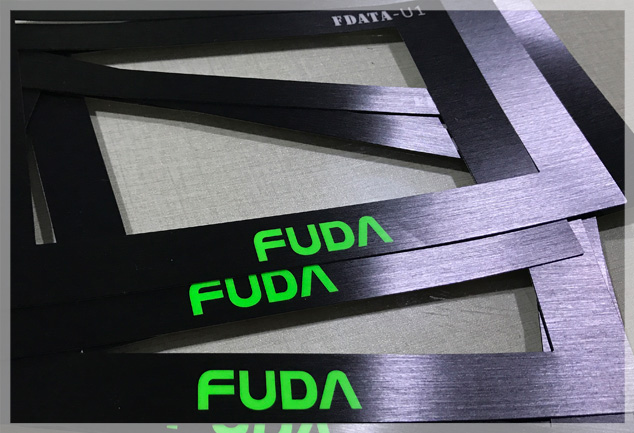 Polycarbonate Film Thickness
From .005″ to .030″. 125 microns, 175 microns, 250 microns, 380 microns, 500 microns and 760 microns etc.
Polycarbonate Stickers Features
Polycarbonate Stickers are highly resistant to extreme temperatures, exposure to harsh chemicals, resistant to impacts and abrasions. Because they resist mild chemicals, Polycarbonate labels are suitable for extreme harsh environments and industrial applications like danger warning and caution safety signs.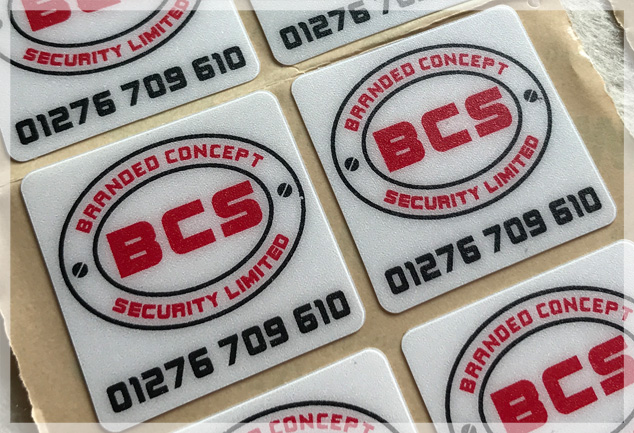 Whether you are in the auto industry, medical, instruments, aircraft manufacturers, airlines, electronics or consumer market, Polycarbonate Stickers and Graphic Overlays can provide the needed durability for years of use of your product.
Popular applications for polycarbonate stickers include warning and safety stickers, operator or consumer instructions, overlays, nameplates and product identification.
Polycarbonate Stickers Typical Applications
Polycarbonate provides very good resistance to abrasion, stain and chemical assault. Since the inks are printed on the back (Reverse Printed Polycarbonate Stickers) or subsurface (Polycarbonate Stickers with Sub-Surface Printing), they can't be rubbed, scuffed or scratched off. This makes polycarbonate an excellent choice for Labels, Graphic Overlays, Front Panel Graphics, Nameplates, Faceplates, Membrane Switches, Keyboard Stickers, Warning Stickers, Safety Signs and so on.
A polycarbonate sticker is a popular choice in nearly all environments and applications due to its durable and versatile characteristics. Polycarbonate Stickers are used in variety of industries like Weighing Scale, Appliances, Instrumentation, Medical Field, Computers, Electronics, Keypads, Control Systems, HVAC, Military, Equipment and Electronics.
Custom Printed Polycarbonate Stickers
All of Polycarbonate Stickers can be custom screen or digital printed according to your specifications. We can produce custom polycarbonate stickers in a variety of shapes, sizes and thicknesses to meet your exact specifications.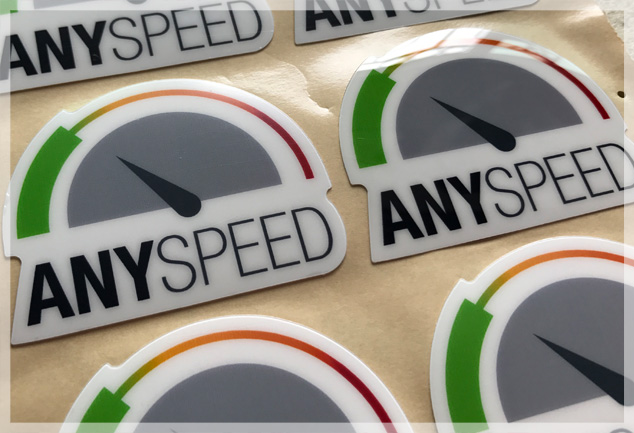 Finishes: Polycarbonate is available in Clear, Matte, Black, Selectively Textured, Brushed and Velvet Textured finishes. Polycarbonate Stickers can be embossed and debossed.
Adhesive: 3M9448A, 3M467MP, 3M468MP, 3M9080, 3M9075, 3M300LSE and so on. Adhesive or selective adhesive can be added for simple application procedures.
Printing Color: UV Ink, Pantone Color, RAL Color, CMYK Color, Spot Color. Special Color like Holographic Ink, Mirror Silver Ink, Mirror Gold Ink, Chrome Silver Ink, Glow in the Dark and Fluorescent Inks.
Printing Methods: Silk Screen Printing, Digital Printing or Offset Printing.
Temperature Ranges: From -60°C to 125°C.
MOQ: No Minimum Order Quantities. Small Order Acceptable. Polycarbonate Graphic Stickers Prototyping.
Turnaround Time: Fast turnaround 4-6 working days.
Need more info about Custom Printed Polycarbonate Stickers? Contact us now for a free quotation.