China Printing Online supply quality Custom Printed Fluorescent Stickers, Neon Stickers, Fluorescent Paper Stickers, Self Adhesive Fluorescent Stickers.
Fluorescent Stickers are brightly colored labels, sometimes known as Neon Colored Labels, Neon Stickers, Luminous Stickers, Day Glow Stickers.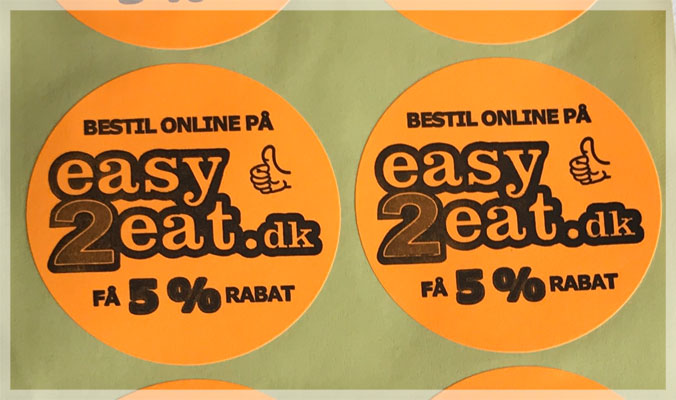 Please note that these colors are not reflective or glow-in-the-dark. They are bright fluorescent and neon colors.
If you are interested in custom printed reflective stickers or glow in the dark stickers please contact us.
Fluorescent Labels And Stickers Applications
Fluorescent Stickers are an attractive and easy way to promote your business. With their eye-catching colors, Fluorescent Stickers or day glow stickers are great for getting people's attention.
Fluorescent labels and stickers are ideal for warnings or promotions and much more. Use custom printed fluorescent stickers to call attention to industrial hazards and safety information.
Fluorescent neon stickers are a perfect choice if you want to get your product noticed. Fluorescent Stickers common uses are color coding on goods, warning stickers, shelf marking in warehouses, marketing stickers, special offer stickers,  price and discount stickers, inventory and inspection process, office labeling and so on.
About Fluorescent Stickers
Fluorescent Stickers are made from a 80gsm wood-free, uncoated paper with permanent acrylic adhesive. Non-waterproof. Fluorescent Stickers can be written on. Temperature range from -20°C to +80°C.
Fluorescent Matte Paper Stickers Available in 5 Colors
Fluorescent Green

Fluorescent Yellow

Fluorescent Orange

Fluorescent Pink

Fluorescent Red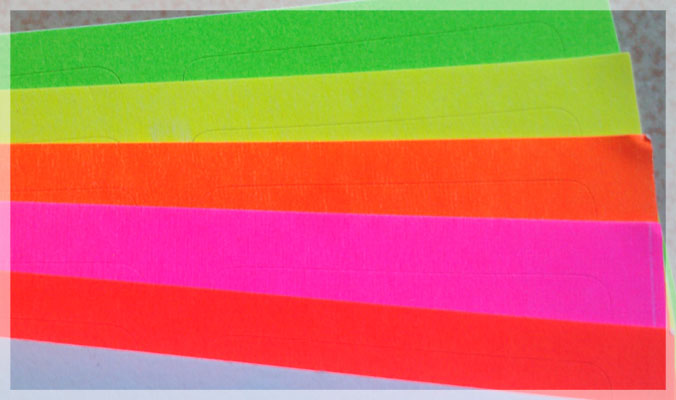 Custom Printed Fluorescent Stickers
All of our fluorescent labels can be custom printed.
Fluorescent stickers are available in many shapes and sizes. All of our fluorescent printed stickers and labels can be cut to any shape or size.
1-4 color custom print. Fluorescent Stickers are Matte Paper stock, for best printing results on fluorescent stickers we recommend a printed solid black ink.
Fluorescent Stickers can be on rolls or sheets.
For variable information can be printed by thermal transfer printers.
If you want your printed stickers to stand out, then our day glow fluorescent stickers are a perfect choice!
Contact us for your Custom Printed Fluorescent Stickers.